CASE STUDY: ANNUAL CONFERENCE - ROME
THE CLASSIC LOCATION TO MIX BUSINESS AND PLEASURE
A leading UK agency was asked by a major client – one of the world's most prestigious global high tech corporations – to arrange a 4-day conference in Rome for the 2018 annual gathering of 50 of their top executives.
Beyond the specifics of the right spaces for a plenary and small group sessions as well as all the technical support for media equipment etc, we were asked to create both the atmosphere and the activities that would make being in Rome a truly unforgettable experience.
The Experience:
it all starts with location
In order to maximize every moment of being in the Eternal City we recommended the Bernini Bristol 5* hotel in the very heart of Rome. This meant no wastage of time when we took everyone into the city – and also enabled the guests quick and easy access to discover it on their own if they got up early or had a free half an hour to wander.
Guests were greeted in their rooms with a special gift pack – a basked overflowing with local produce: tartufi truffles fresh from Umbria that day, baci chocolate, limoncello and of course pasta – all presented with a personalised thank you card from the company.
Relaxing welcome drinks were served on the hotel terrace overlooking the square and fountain with a buffet for rolling dinner. A live jazz quartet created an informal atmosphere in which people could mix, mingle and meet.
The hotel's facilities were perfect for the conference work, and each evening we took the guests out to savour the wonders of the true Roman cuisine as well as a local lounge bar with more live music. But the real highlight of the trip was discovering Rome on a light walking tour.
Breaking into 3 groups, guest were transferred to in depth private VIP tours of the Colosseum. Visiting outside of normal tourist hours allowed everyone to get a more intimate exposure to ancient Rome.
This was followed by aperitifs in possibly the best location in Rome – the terrace of the Aroma Michelin star restaurant overlooking the Colosseum itself. Here, great eats, fine wine and terrific music all added to the fantastic atmosphere of watching the sun go down over this iconic monument.
Then a fantastic dinner at a great trattoria where guests delighted in authentic Roman dishes in a unique ambience created by its local customers. This was capped by a leisurely walk back to hotel via some of the most beautiful piazzas and fountains of Rome: Trevi, Quattro Fiumi in Navona, the Spanish Steps and more. each following night tasted the delights of a different restaurant, local lounge bar for live music & dinner.
For a final 'rabbit out of the hat' surprise, we got tickets for whoever wanted to go to the historic Roma vs. Barcelona UEFA Champions League game in the Olimpico stadium.
The agency received rave reviews form all participants which of course led to them getting top marks from corporate HQ. For the agency it was the perfect successful start to their relationship with I'm Possible, mixing premium service with local experience which is our passion and core competence.
***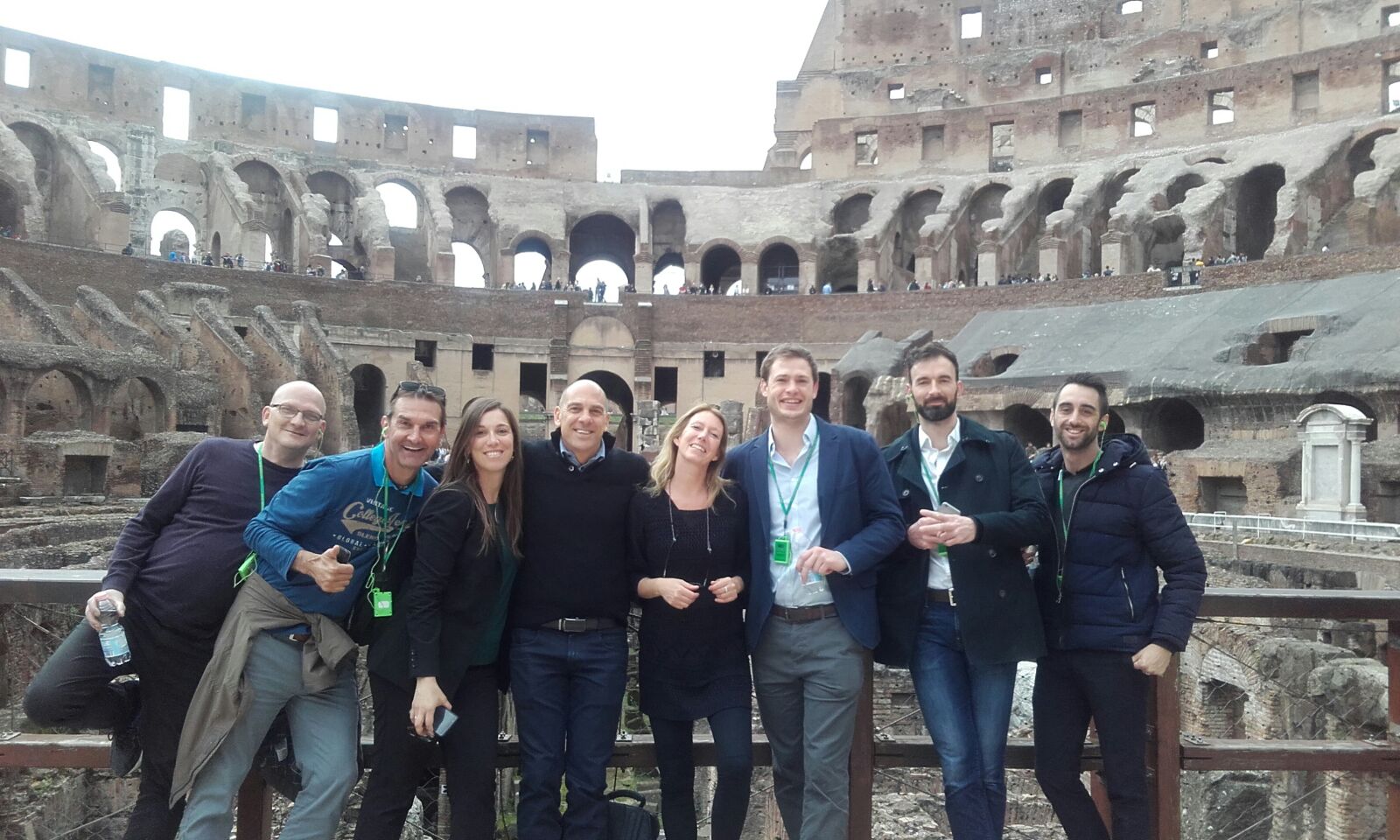 PICK A TRIP
{Sample Incentives}